Yesmin O'Brien is the Artistic Director for seanhanna salons. Based in the seanhanna salon in Sutton, Yesmin looks after a huge discerning clientele.
Yesmin "I have an amazing job, I get to travel all over the world. I get to meet lots of celebrities and work on exotic shoots, but I still love looking after my clients in the salon. Many of them have supported me for many years and I always feel loyal and grateful to them. I still get lots of new clients coming to me and I am always excited by the challenge of creating real styles for real people."

Nowadays, one of Yesmin's main roles is working behind the scenes at all the main fashion shows.
Yesmin "There is something really exciting about working on some of the great shows. I was working recently at the Grand Palais in Paris and just walking in and seeing the whole staging and the detail that the designers were putting into their presentations was simply jaw dropping. I always enjoy working with creative designers and interpreting their ideas and making sure the hair compliments the overall looks."

Yesmin "Producing hair for magazines is always interesting. It requires a very different skill set to working with clients in the salon. It's important to make sure that the hair adds to the overall experience of the image but doesn't dominate the photo. Less is often more, but creating the foundation where less can be enough takes a lot of experience and skill."

Yesmin "A few years back, I was the person doing all the main shows, but nowadays we have a whole session team that work with me. I run training sessions for the team throughout the year, teaching them all the techniques they need to be able to perform the specific type of work that is required when working backstage at the main fashion shows. They learn the best and most effective ways to 'prep' the hair as well as practising all the contemporary show styles."

As well as running internal seanhanna courses, Yesmin runs a number of external seminars on demand and is a frequent guest artist at the L'Oreal International Academy, London.
Yesmin "In many ways one of my principle roles now is to be an educator, sharing ideas and inspiring our young talent, ensuring that as a company we all just keep getting stronger."

"Working with celebrity clients goes with the territory. Often, they are at the top of their game and are inspiring to be around. When all is said and done, they are still people and just like everyone else, they enjoy and appreciate a great service. They are often under a lot of pressure to look their best for an event or a magazine shoot and I enjoy helping them to look and feel amazing. Sometimes, like the HELLO spread above, I get a credit which is nice, but most of the time it's all about discretion, and that's OK too."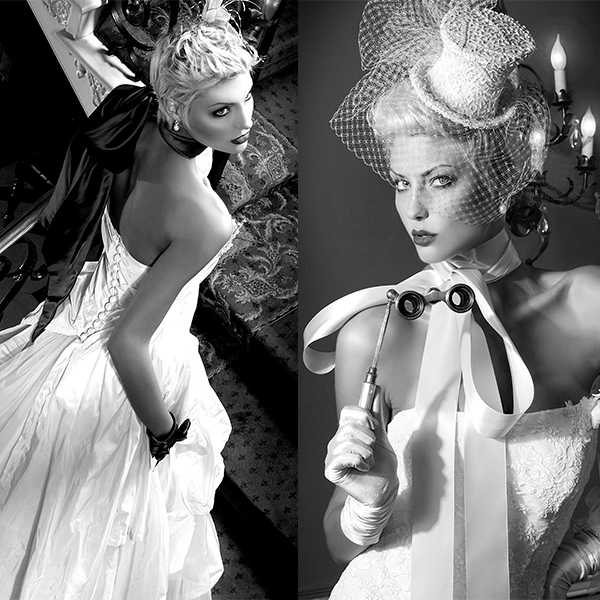 "Of all the things a hairdresser gets to do, looking after a bride on her wedding day is perhaps the most special. Over the years I have looked after hundreds of brides and it's always a privilege being part of what is always a benchmark occasion. One of my favourite roles is heading up the seanhanna specialist bridal team. We specialise both "in salon" and "on location" services. Click here to complete a bridal enquiry form. If you would like for me to look after your hair personally, please put my name in the notes box at the bottom of the form, or email susanc@seanhanna.com"
To book Yesmin for shoots, shows, weddings or seminars, please email susanc@seanhanna.com
To book a haircut with Yesmin at the seanhanna salon in Sutton, please call 020 8642 7800